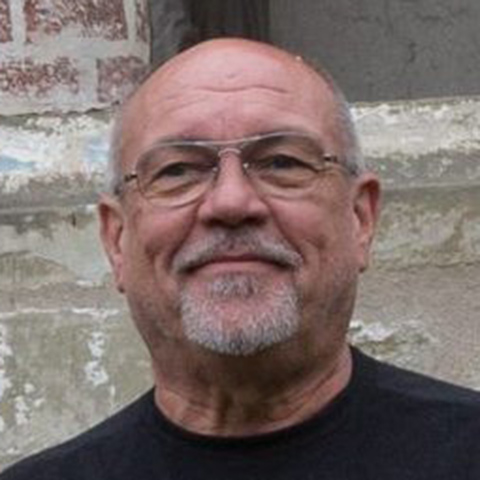 Architect and urban planner, full professor at the Department of Architecture within "G.M. Cantacuzino" Faculty of Architecture at "Gh. Asachi" Technical University in Iaşi, and associate professor and PhD supervisor at the Doctoral School of Architecture (CSUD) at "Ion Mincu" University of Architecture and Urban Planning in Bucharest, he covered all stages of a teaching career from assistant professor to full professor.
Among his fields of interest are the history of architecture, contemporary architecture and design, and practice of architecture. His dissertation thesis, "Zidul viu - paradoxul arhitecturii însuflețite" [The Living Wall – The Paradox of Enlivened Architecture] was published, as well as volumes 1 and 2 of the course "Modern and Contemporary Architecture" and over 60 articles, conferences and seminars.
His professional experience was acquired while working at ICPROM Iaşi, various firms and the individual architecture practice "Arc En Ciel", where he carried out more than 70 projects which were recipients of awards and nominations at architecture annuals, biennials and competitions.
Dean and Vice-Dean of "G.M. Cantacuzino" Faculty of Architecture, member of the Senate of "Gh. Asachi" Technical University, Vice-president and member of the Romanian Union of Architects Board of Directors and Senate, president of Iaşi branch of the Romanian Order of Architects, participant at festivals and architecture exhibitions, member of the National Council for the Recognition of University Degrees, Diplomas and Certificates of the Ministry of Education and other international art and architecture fora.