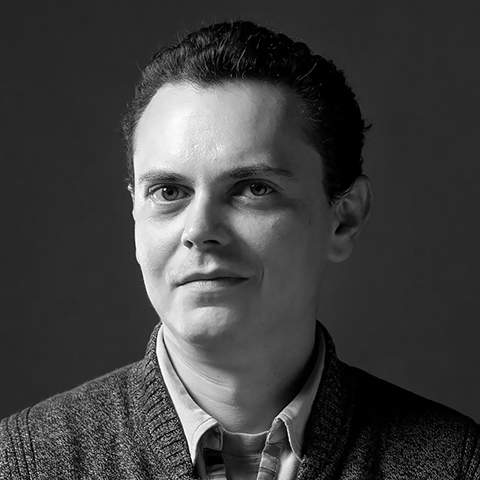 He is an architect, urban planner and curator.
He pursued his education in Romanian and the Netherlands, exhibited at the 5th edition of the Biennale of Urbanism/Architecture in Shenzhen and contributed to "+/-1oC", the Pavilion of Slovenian at the 18th edition of La Biennale di Venezia.
He published in magazines such as San Rocco, Log, Volume or OASE. He held conferences for academic and cultural institutions such as La Biennale di Venezia, the Architecture Foundation in London, HÉAD in Geneva, the University of Melbourne, the Polytechnic in Milan, the University of Kassel, MAO in Ljubljana, VI PER in Prague, ÉAVT din Paris, the Academy of Fine Arts in Bratislava.
In 2015, he curated the chapter "Aformal Academy/Pedagogical Infrastructure" at the 6th edition of the Biennale in Shenzhen and contributed to the project "The State of the Art of Architecture" at the Chicago Architecture Biennial.
Together with Davide Tomasso Ferrando, he initiated and curated "Unfolding Pavilion" at the 15th, 16th, 17th and 18th editions of La Biennale di Venezia and in 2022 he was the curator of Beta – Timişoara Architecture Biennial.
The year 2022 saw the publication of his first book, Another Breach in the Wall. Daniel is the founder and editor of the research project "OfHouses.com - a collection of old forgotten houses".