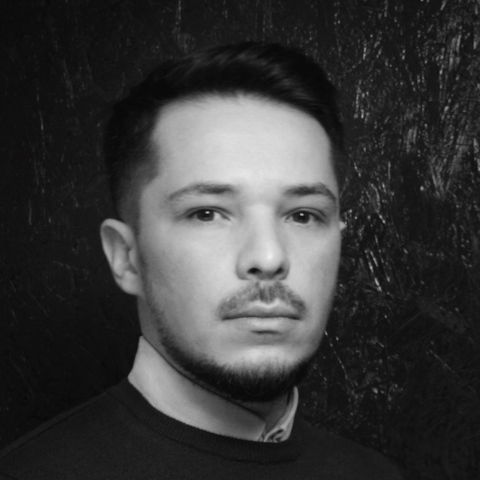 Cătălin TRANDAFIR graduated from the Faculty of Architecture and Urban Planning in Cluj-Napoca in 2008, attended the post-graduate courses on European formation in architectural restoration and is an architect with right of signature, member of the Romanian Order of Architects (OAR) since 2009 and member of the Romanian Union of Architects (UAR) since 2018.
He carries out his professional activity at Filofi şi Trandafir Arhitectură, which he runs together with architect Irina Filofi. The projects realized at the practice tackle a wide range of themes, were published in the specialized press and awarded at architecture competitions and galas.
The most important awarded distinctions include: nomination for the European Union Prize for Contemporary Architecture – Mies van der Rohe Award 2019; ASAR Award of Excellence at the National Biennial of Architecture; award in the category "Built Space" at BETA Competition 2018; nomination for the section "Residential Architecture" at the National Biennial of Architecture 2018; award for the Architecture section at Romanian Design Week Awards by Igloo 2018; award for the section "Architecture of Community and Production Facilities" at BATRA 2017; mention for the section "Individual Housing Architecture" at BATRA 2017; finalist at Challenge 66 European Architecture Awards; award for the section "Built Heritage Rehabilitation" at BATRA 2015.
Distincții în cadrul Bienalei Naționale de Arhitectură: