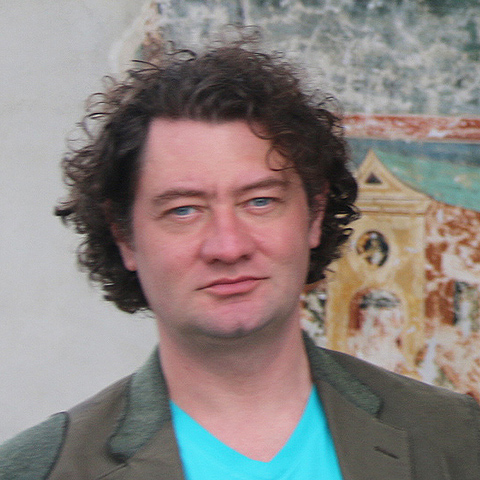 Book editor and anthropologist, he teaches Anthropology at the Faculty of Letters of the University of Bucharest and has been the vice dean of the faculty since 2016.
His doctoral thesis defended at the Faculty of Humanities in 2011 was on the theme of everyday life in Romanian cities at the beginning of the 20th century. Blending his passion for photography and the pleasure for writing and travelling, Cătălin D. Constantin defended a second doctoral thesis at "Ion Mincu" University of Architecture and Urban Planning in 2014. This was the first time that "Ion Mincu" University of Architecture and Urban Planning has granted the doctoral degree in architecture with highest honours to a person who is not an architect by profession.
He supervised several fiction collections and edited many photography books dedicated to the Romanian cultural heritage. As regards the edited books, he is most frequently in charge of text supervision as well as graphic concept, deeming essential the combination between the two. The volume Ferestre din București și poveștile lor [Windows in Bucharest and Their Stories] (first edition, 2015), coordinated by Cătălin D. Constantin, was a bestseller and climbed the top spot in book sales in Romania immediately after its publication.
He conducts anthropological field research in the Aromanian settlements in the Pindus Mountains.
He held individual exhibitions in Romania, Spain, Türkiye, Bulgaria, Azerbaijan, Georgia, Poland, Greece, Ireland, Italy and Portugal.