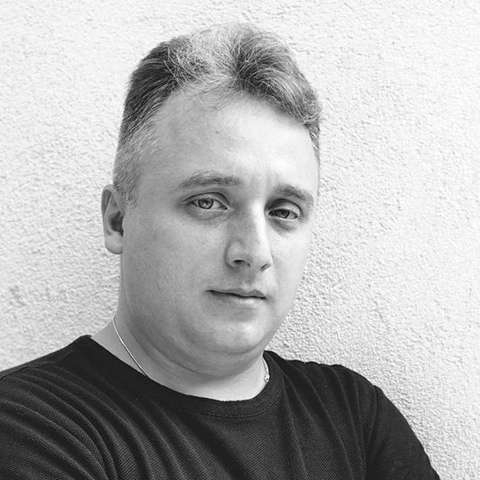 Architect and architecture photographer, he holds a BA from "Ion Mincu" University of Architecture and Urban Planning and École Nationale Supérieure d'Architecture de Toulouse; his doctoral studies on the theme of architecture photography were pursued at UAUIM Bucharest and Accademia di Belle Arti di Brera in Milan.
Boasting an experience of over ten years in higher education and in architecture photography as of 2004, he relies on the clarity and conciseness of communicating the built space through images, an essential approach for a profound and nuanced public reception.
His architecture photographs illustrate books, albums and specialized magazines, and represented contemporary Romanian architecture and the built heritage in exhibitions in Paris, Venice, Vienna and Istanbul. He was member of various architecture photography competitions juries and collaborates with architects and professional publications as author of photoreports and texts of architectural analysis.