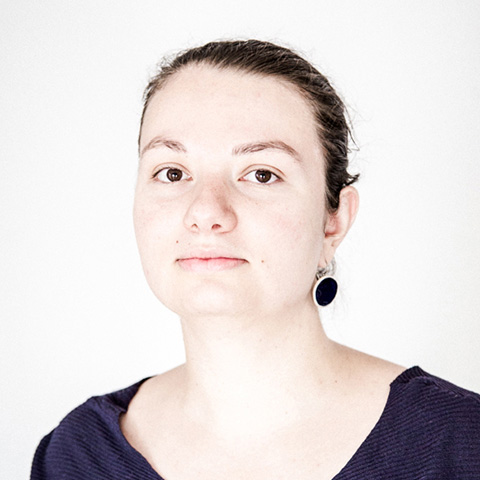 Alexandra Mihailciuc is an interior architect, writer and unifying spirit combining several creative industries disciplines in her projects. She coordinates the cultural programme "Batem fierul la conac!" (We Forge the Iron at the Manor!), a laboratory of architecture, design research and crafts hosted by the nobiliary resort of Carp.
Moreover, she is the promotor of the project "Triunghi. Arhitectură. Sculptură. Agricultură" (Triangle. Architecture. Sculpture. Agriculture.), a complex of housing units, modular art galleries, conference halls, workshops and concerts grounded in a conception of cultural and human ecology.
She works at the Prodid architecture studio and is the president of Designers, Thinkers, Makers Association, alongside which she seeks to improve life quality relying on architecture and design.
She left her imprint in the atmosphere of important buildings, including Mincu House (the headquarters of the Romanian Order of Architects), Petre P. Carp Manor Ensemble, Kyralina French Bookshop, Cărtureşti Verona Bookshop.
She believes in building through education and sharing, and materializes her convictions by initiating architecture and crafts workshops, cultural projects as well as teachership at De-a Arhitectura, Curtea Veche Association or as a visiting professor at New Design University in Austria.
She is the author of 4 books on architectural education: "Cartea Caselor" (Book of Houses) and "Marea lume mică" (The Great Little World) - Art Conservation Support Publishing House, "În jurul focului. Arhitectură, tradiţie şi inovaţie în sisteme de încălzire şi gătit" (Around the Fire. Architecture, Tradition and Innovation in Heating and Cooking Systems) and "Arta feroneriei. Ghid practic de fierărie pentru copii şi adulţi" (The Art of Ironwork. A Practical Guide to Ironwork for Children and Adults), Pro Patrimonio Foundation. She co-authored a series of cultural newspapers: "Ferma de artă" (The Art Farm), "Batem fierul la conac!" (We Forge the Iron at the Manor!) and "Ghidul locatarului. Mic tratat de resuscitare a spaţiului comun" (The Tenant's Guide. A Brief Treatise on the Revitalization of Common Space).