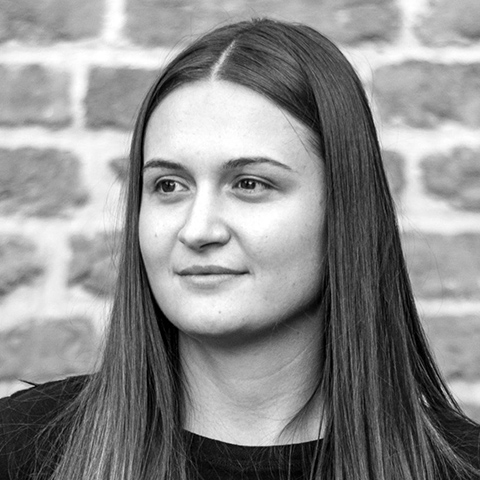 Architect, graduate of the Faculty of Architecture and Urban Planning in Timișoara.
Between 2020 - 2022, she was part of the organizing team of Beta – the Biennial of Architecture in Timișoara, contributing to setting up exhibitions and events, and preparing related publications.
With a preoccupation for the city as an increasingly complex mechanism driven by a change in social habits, her diploma project analyzed the increase of life quality for a neighbourhood of apartment blocks built during state socialism. The project was the recipient of the award "Research through Architecture / Architecture Diplomas" at the 2022 Annual of Architecture in Bucharest.